Here is a recent marching event highlighting the persecution of Christians in Muslim lands.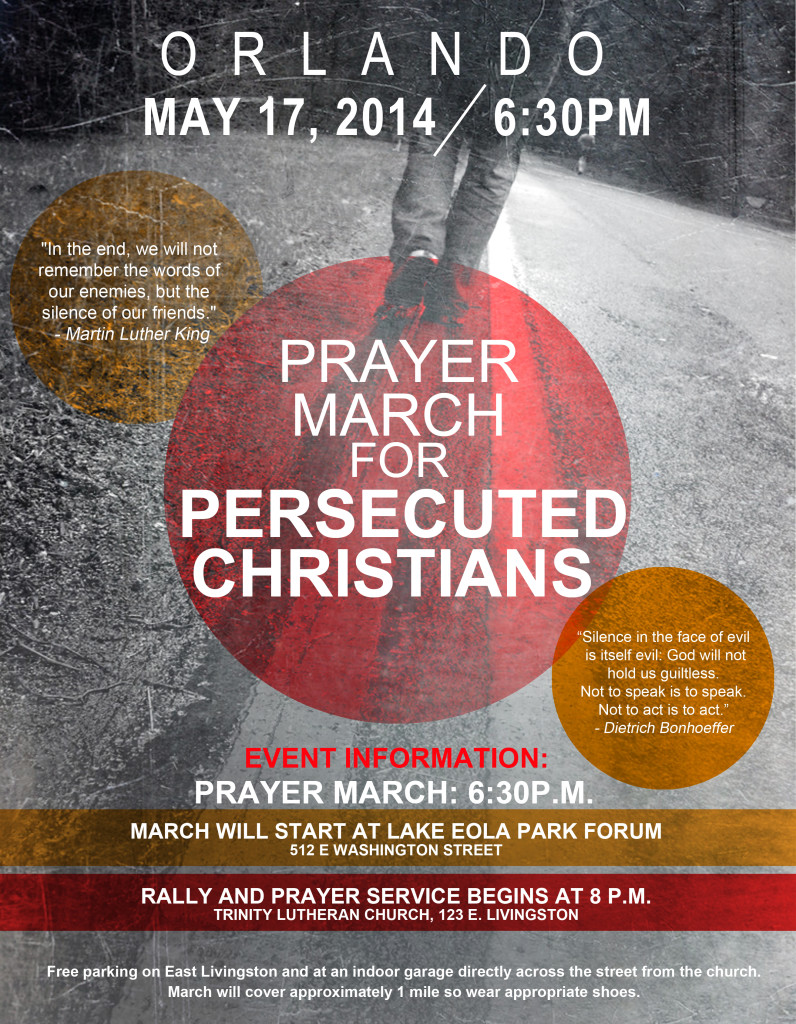 Iconoclast: The Myth of Islamophobia: The Vienna – Phoenix Connections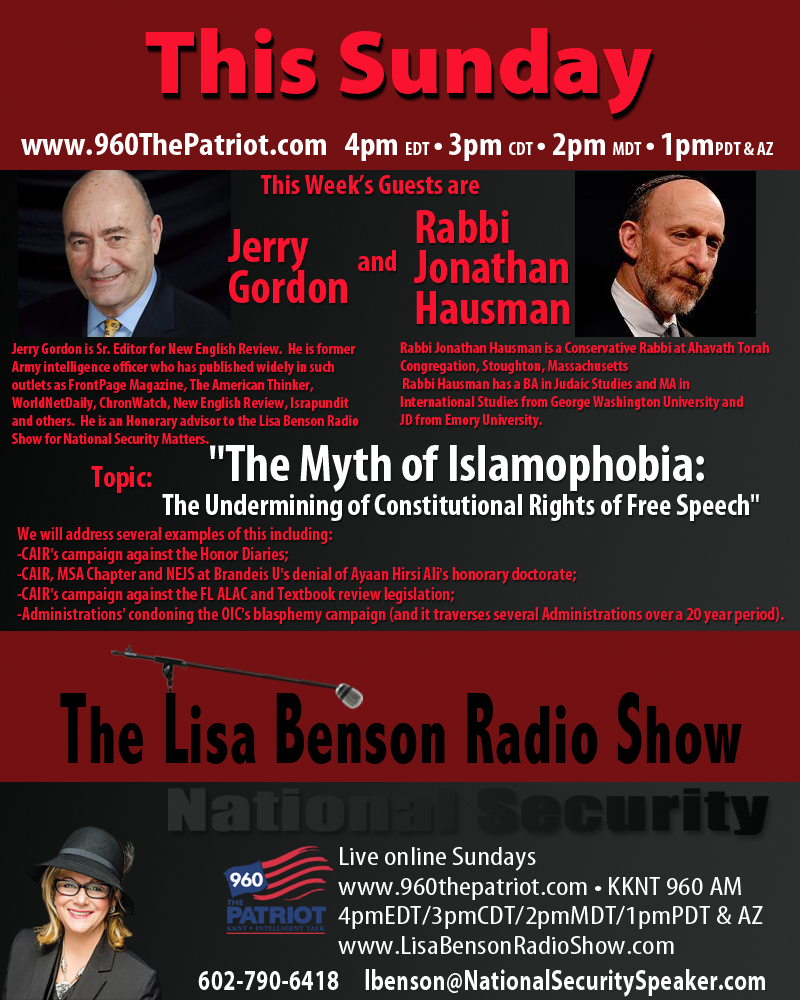 This was the 20th anniversary of the film Forrest Gump  and it was featured all week on the AMC cable TV channel.  There is the fabled line repeated at various touching moments in this now classic movie uttered by the fictional character's mother portrayed by the Hollywood  actress  Sally Fields,   dying of cancer.  Forrest portrayed by Academy award winner actor Tom Hanks: later said in the film, "Momma always said: life is like a box of chocolates, you never know what you are going to get".  Watch a You Tube segment, here.
That could be the tag line for the Easter Sunday production of The Lisa Benson Radio Show on the Salem Radio Network broadcast from Phoenix on KKNT 960 AM that aired today. There was also a subtext, the program connected Austrian human rights activist Elisabeth Sabaditsch-Wolf in Vienna with Rabbi Jonathan Hausman who had sponsored a talk by her at his synagogue   in Stoughton, Massachusetts in 2013. Her appearance was part of the Irwin and H. Ethel Hausman Memorial Speakers Series.  It was all about the leverage of networking in the counter-Jihad international community.
Earlier in Holy Week of both Passover and Easter, Lisa Benson had called me to tell me of her experience of being the captive passenger in a cab she got into at Phoenix's Sky Harbor airport.  It was driven by an Islamist Sudanese who spying her Jewish star on a necklace and locked her in for a wild journey to her home at high speed trying to convert her.  This occurred after a week and a half away on the east Coast in Washington, DC.  That was scary enough.  Now she asked me on a phone call for advice on   a suggested topic for today's Easter Sunday broadcast.  I advised her that she might consider addressing CAIR's relentless Islamophobia attacks against the film Honor Diariesabout the issue of misogyny in Muslim Majority countries.  We discussed the attack against the film's executive producer, Ayaan Hirsi Ali, Somali apostate, author of the acclaimed biographies, Infidel and Nomad. Ali is a vigorous defender of women's and girl's rights in these Muslim honor shame societies.
Benson might consider addressing the topic of CAIR's assault on free speech under the First Amendment of our Constitution.  This was buttressed by an interview I had just concluded last weekend with Brooke Goldstein of The Lawfare Project who had confronted a CAIR spokesperson on a Fox News program with host Megyn Kelly of The Kelly File.  The program on Fox News Cable TV illustrated CAIR's Islamophobia charges against Ms. Ali and the film's Jewish producers at the Clarion project.  Watch this You Tube video of the Fox News Kelly Files segment, here.   Then there was   Brandeis University's President Frederick Lawrence cowardly succumbing to a lynch mob composed of 86 signers of a letter from the Near Eastern and Judaic Studies faculty and the leaders of the Muslim Student Association chapter. He withdrew an honorary doctorate for Ms. Ali and as commencement speaker.  As to who might join me in a discussion of this topic, I suggested Rabbi Hausman.
He has been called an Islamophobe and worse in hearings before the Florida legislature on the pending American Law for American Courts (ALAC) legislation. Moreover, Sen. Alan Hays, the Florida Senate sponsor of ALAC, had been accused of being an Islamophobe by representatives of CAIR- Florida and CAIR National for proposing that legislation as "bullying Muslims and other minorities".  Then Arab American standup comic Dean Obeidallah also accused Hays of being an Islamophobe for sponsoring textbook review legislation as equivalent of "censorship". The Florida legislation was spurred by citizen activist criticism of the treatment of Islam and Muslim culture in world history texts approved by the Florida Department of Education.   I reached out to Rabbi Hausman who consented to join me on the radio panel.
After several turns of a flier for today's broadcast I went to sleep late Saturday night and awoke in the middle of the night, found the final version and posted it.  Within minutes of doing that I received an email from Elisabeth Sabaditsch Wolf in Vienna offering to call in and tell of her group's victory in the annual conference by the Office of Democratic Institutions of Human Rights  (ODIHR) of the Organization of Cooperation and Security of Europe (OSCE).  Ms. Sabaditsch Wolf is the leader of the Bürgerbewegung Pax Europa  or Citizens' Movement Pax Europa (CMPE) a registered NGO.  In the late summer of 2013, CMPE, together with representatives of the International Civil Liberties Alliance (ICLA), Washington, DC-based Center for Security Policy and ACT! had journeyed to Warsaw for another ODIHR conference on the legal definition of Islamophobia in response to one stated by the Turkish representative.  I wrote her back suggesting that this might be worthy of an interview about what had occurred there and had been covered in a Gates of Vienna (GoV) series of articles last fall.  We agreed to talk about this on a Skype call that occurred this morning.
Elisabeth Sabaditsch-Wolff